Old Ordnance Survey Maps of Stirlingshire
We have published a range of maps for Stirlingshire. Each includes an introduction.
They are available through our On-line Mapshop
Stirkling and Falkirk are now separate unitary authorities. For convenience, we list all their maps here.
See This Page for more information on the area's local government history.
---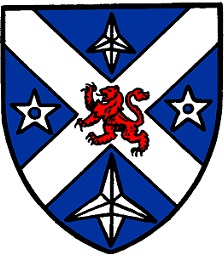 These are the maps we publish for Stirlingshire:
10.07 Bridge of Allan 1896 - published 1989, intro by Kenneth J Gray
15.13 Balfron & Killearn 1896 - published 1991, intro by Jim Thomson
10.15 Stirling (North) 1896 - published 1984. On the reverse is a complete six-inch to the mile map for the north Stirling area.
17.03a Stirling 1860 - published 2014, intro by Alan Godfrey
17.03b Stirling 1896 - published 1984, intro by Ken Mackay (this map also includes the introduction to the Stirling North and St Ninians maps)
17.07 St Ninians 1896 - published 1984. On the reverse is a complete six-inch to the mile map for the Stirling area.
17.12 Bannockburn 1896 - published 1989, intro by Bob McCutcheon.
23.12 Dunipace 1896 - published 1990, intro (for Dunipace and Denny) by Margaret Ferguson
23.16 Denny 1896 published 1990 Sorry! Out of print.
24.14 Larbert & Stenhousemuir 1896 - published 1990, intro by Fiona McIntosh Sorry! Out of print.
25.13 Grangemouth 1896 - published 1985, intro by Patrick Cadell
30.03a Falkirk 1860 - published 2014, intro by Alan Godfrey
30.03b Falkirk 1896 - published 1990, intro by Irene Coleman
31.05 Polmont 1896 - published 1992, intro by Ian Scott

---

Most maps in the Godfrey Edition are taken from the 25 inch to the mile map and reduced to about 15 inches to the mile. For a full list of maps for Scotland, return to the Scotland page
You can order maps direct from our On-line Mapshop.
This list shows all our maps for the area. We try to keep a full range in print but inevitably some titles fall out of print from time to time. These are noted in our On-line Mapshop.

---

Alan Godfrey Maps, Prospect Business Park, Leadgate, Consett, DH8 7PW. Tel 01207 583388

---

The Godfrey Edition / sales@alangodfreymaps.co.uk / 21 November 2016