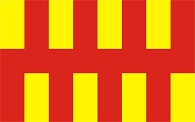 Old Ordnance Survey Maps of Northumberland
---
This is our coverage of Northumberland. England's most northerly county began to take its present shape in the 15th and 16th century, when Berwick-upon-Tweed, Hexhamshire, Redesdale, Tynedale and Tynemouth were annexed. In 1844 Bedlingtonshire, Islandshire and Norhamshire, hitherto part of Durham, were also incorporated. Newcastle-upon-Tyne had been a separate county since 1400 and in 1974 this was enlarged and became part of the new Tyne & Wear county, as did the new North Tyneside borough. The present Northumberland is a unitary authority, formed in 2009 when the six district councils of Alnwick, Berwick-upon-Tweed, Blyth Valley, Castle Morpeth, Tynedale and Wansbeck were abolished.
All maps are available from our On-line Mapshop.
The following titles are all taken from the OS 25" maps and reduced to a scale of approximately 14 inches to the mile. They are extremely detailed, showing individual houses, details such as railway tracks, pathways, pubs, factories and even minutiae such as fountains and signal posts. Each covers an area of a mile and a half by one mile, and includes an introduction. Click on the links below for further details.
---
These are our maps for Northumberland: