Old Ordnance Survey Maps of Bristol
---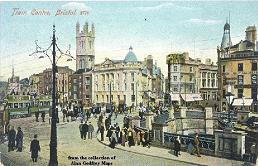 Our series of maps for Bristol is among our most popular, and we will add to it during 2012. Here are the details. Each map includes an introduction to the history of the area, and most also include extracts from a contemporary directory. Further details of individual maps are given below; simply click on the links for information pages.
All maps are available through our On-line Mapshop or selected local shops.
All these maps are Gloucestershire sheets, enabling them to link up well with each other; we do appreciate that historically parts of south Bristol, and Keynsham, are in Somerset.
---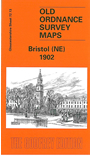 The following maps are all taken from the OS 25" maps and reduced to a scale of approximately 15 inches to the mile. They are extremely detailed, showing individual houses, details such as railway tracks, pathways, pubs, factories and even minutiae such as fountains and signal posts. Obviously they cover quite a small area, normally a mile by a mile and a half each.