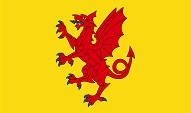 Old Ordnance Survey Maps of North Somerset
---
We have a range of detailed maps for Somerset towns, and we also cover the whole county at the Inch to the Mile scale.
All maps are available from our On-line Mapshop.
Woodspring District was formed in 1974 with the amalgamation of Weston-super-Mare Municipal Borough, Clevedon Urban District, Portishead Urban District, Long Ashton Rural District and part of Axbridge Rural District. It moved from Somerset County Council to be part of the new County of Avon.
In 1996 the County of Avon was abolished and Woodspring became a unitary authority, renamed North Somerset.
See This Page for a summary of the county's local government history.
---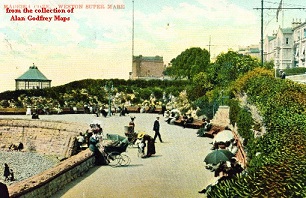 These are the maps we publish for North Somerset:
---
For other maps in Somerset go to the Bath or Somerset County pages. Or, if you prefer, here is the Complete Somerset series.
---
We also provide complete coverage of Somerset in our Inch to the Mile series. This is the principal sheet for the area:
See the One Inch page for a complete list.
---

Most maps in the Godfrey Edition are taken from the 25 inch to the mile map and reduced to about 15 inches to the mile. For a full list of English maps, return to the England page
You can order maps direct from our On-line Mapshop.
This list shows all our maps for the district. We try to keep a full range in print but inevitably some titles fall out of print from time to time. These are noted in our On-line Mapshop.
---
Alan Godfrey Maps, Prospect Business Park, Leadgate, Consett, DH8 7PW. Tel 01207 583388
---
The Godfrey Edition / sales@alangodfreymaps.co.uk / 21 Feb 2017