OLD ORDNANCE SURVEY MAPS: THE GODFREY EDITION
October Newsletter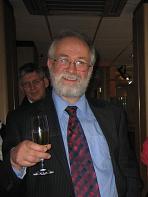 Welcome to our October Newsletter. A serious subject this month, as we are threatened by a postal strike next Thursday and Friday (23rd and 24th Oct), possibly followed by further disruption. We do have some sympathy with the postmen and women, who are always helpful and friendly, a contrast with Post Office management, who - despite the large sums we spend on your behalf - are utterly unapproachable. "It is not our policy to meet the customers" was one statement given to me by Darlington office, even though we spend about &pound 15,000 a year with them.
Nevertheless, a postal strike could seriously affect the service we try to provide. Until now we appear to have been little affected and most orders go out the same day for delivery the next. What can we do in the event of the strike?
For parcels we have a contract with Citylink. Though this is not suitable for small orders of 1 or 2 maps, we are happy to send out orders for 20 or more maps by Citylink, providing a next day service, for no extra charge. Please note it is essential somebody is in to receive such parcels (which can be at any time of the day, and must be signed for) and so we strongly advise that such parcels are sent to a work address. Please note that such carriers will be very busy if there is a postal strike. We are also happy to send smaller packages by Citylink, but would have to charge an additional &pound 5.00 for carriage. If you would like your maps sent by Citylink, please contact us here on 01207-583388. I will update this Newsletter over the next few days as the situation develops.
This is also a good point to note that on Saturday 24th October Chris Makepeace will have a stand, carrying a very large selection of our maps, at the North West Family History Fair, St George's Hall, Liverpool.
Each month in this Newsletter I try to mention one of our authors. Outside the East End and City of London our most popular maps are those for Liverpool, and those of you who buy them will be aware of the historical introductions written by Kay Parrott (or indeed Kay Fair, as she was still known on one or two of the earlier maps.) Recently Kay has provided the introductions for the very early large scale 'Five foot plans', of which we have so far produced ten for Liverpool.
Kay worked for Liverpool Libraries for 34 years, latterly in Liverpool Record Office, where she was Team Leader with responsibility for local studies and family history, before taking early retirement in 2005. She has been writing for us now for 20 years. She also has an especial interest in Liverpool artists, and has written books on W G and William Herdman, who were working in the 19th century, and Allan P Tankard, who was active in the 1940s and '50s. Her next book, to be published later this year, will be Village Liverpool, looking at the suburbs of the city through the eyes of the artists Frederick Beattie, from the early 20th century, and Alfred H Jones, from the 1940s and '50s.
For us she is currently working on the introductions for two maps of Haydock. These will help us link up the Wigan block of maps with the group for St Helens. I myself am working on some maps between Wigan and Bolton and am hoping that fairly soon - perhaps late 2010? - it will be possible to travel all the way from Manchester to Liverpool with Godfrey Edition maps, albeit perhaps by a somewhat roundabout route (maybe not dissimilar to that possible by tram in the 1920s, using South Lancashire Tramways for much of the journey.)
---
Follow this link to the September, August, July, June, May, April and March Newsletters.
---
Alan Godfrey Maps
Prospect Business Park
Leadgate, Consett, DH8 7PW
England
Tel. (01207) 583388 or Fax (01207) 583399


Return to Index The Godfrey Edition / godfreyedition@btinternet.com revised 17 Oct 2009