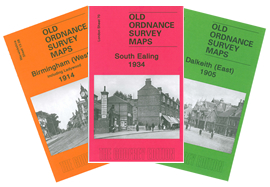 Alan Godfrey Maps
The story of our company.
This is a brief timeline of our map publishing business.
---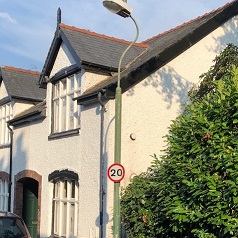 1977: Alan Godfrey sets up a small map business, selling secondhand Ordnance Survey maps from his home in Meole Brace, Shrewsbury.
1980: He moves to Dunston, Gateshead, in February, continuing his map-selling business in the ground floor flat.
1980: Alan is a founder member of the Charles Close Society, 'for the study of old Ordnance Survey maps'.
1981: Our first map reprint, of Chopwell and Hamsterley, in photocopied booklet form.
1981: The first reprint in map form, Gateshead (East) 1895, is published in September 1981. Gateshead Education Department offer to support the publication of similar maps.
1982: The series grows locally, with Newcastle, Sunderland and South Tyneside also offering to support similar maps.
1982: Visit to Northern Ireland, at invitation of Maura Pringle, but fail to find maps to work from.
1983: The first map in London, Kensington 1894, with the local studies librarian there, Brian Curle, giving enthusiastic support and writing the notes for the map.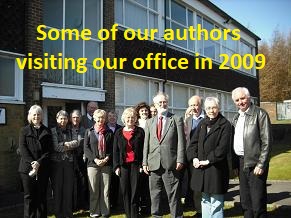 1983: The first map in Edinburgh, with Barbara Morris, then of Edinburgh University's Geography Department, helping with the development of a Scottish series. We hold several lunchtime discussions in Glasgow with local librarians and archivists. Clackmannanshire Libraries approach us and we publish map of Alloa.
1983: Joyce Stephenson is our first office assistant.
1984: Launching party organised by Judith Knight at the Grange Museum, Brent, leading to interest from other London boroughs.
1984: Central Region Education Department encourage and support us in publishing maps for Clackmannanshire and Stirlingshire. Our 50th map is of St Ninians, Stirlingshire.
1984: The secondhand business is wound down, as we concentrate on publishing reprints.
1985: Start of a Yorkshire series, with a map of Masborough. Sally Sheppard, of Rotherham Library, helps us with the editing and development there. We hold several gatherings of librarians and archivists at Sheffield's Crucible Theatre to discuss the series.
1985: Start of a Lancashire series, with maps for Burnley and Salford Docks. First historical notes by Chris Makepeace, still an active author in the series today.
1985: Publication of our 100th map, of Gosforth 1913, with a launching party at Newcastle Central Library.
1986: First map for Northern Ireland, with map for Downpatrick.
1986: John Maddison, local history librarian at Sandwell, asks us to publish maps there, and the development of a major Black Country group begins.
1986: Pamela Taylor, then archivist at the London Borough of Barnet, helps with the editing of the growing London series. She remains an active author in the series today.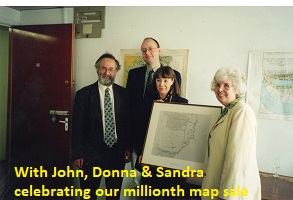 1986: Sandra Jones joins as part-time office assistant. She leaves after about a year but rejoins us in 1994.
1987: Donna Fiddes joins as office assistant.
1988: Having outgrown the Dunston flat, we move the business to Exchange Buildings on Newcastle's Quayside, now with a full-time staff.
1988: First map in the Irish Republic, with the Dublin Castle sheet.
1989: First map in Wales, with title for Aberystwyth.
1989: First notes by Barrie Trinder, who remains a regular author today.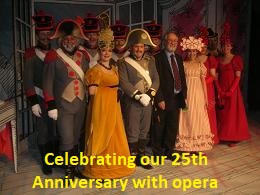 1990: We move to the Off Quay Building, in Ouseburn, Newcastle. It is intended as a stop-gap move, but we stay there for almost ten years, gradually taking over more rooms.
1997: John Griffiths joins our team, initially on a part time basis. He writes several introductions for us and also does much of the editing for a new 'Inch to the Mile' series.
1998: The British Cartographic Society present us with a framed map, to mark the sale of our Millionth map.
1998: We publish our 1000th map, of Holmside 1896, with a party at Holmside's Wardles Bridge Inn.
2000: We move to much larger premises at Prospect Business Park, Consett. It takes two months to move almost half a million maps, together with shelving etc, but we take pride in not closing for a single day. On the final day Donna and Kelly are taking orders at the Off Quay Building in the morning, and completing them at Prospect Business Park in the afternoon.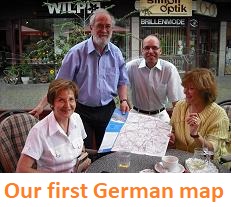 2000: We set up the large process camera in our office.
2001: Our much-loved colleague Sandra Jones dies.
2002: We start taking orders on-line.
2004: Publication of the three highly successful D-Day maps.
2004: Visit from the Map Curators Group of the British Cartographic Society.
2006: To celebrate the 25th anniversary of 'The Godfrey Edition' we gather several authors together in London overnight, and have a reception at the Coliseum Theatre at an OperaRara production of Pacini's Alessandro nell'Indie.
2006: We publish our 2000th map, of Rossall, with a launch at Rossall School.
2007: To complete the celebrations we sponsor Swansea City Opera in Donizetti's 'Daughter of the Regiment' at Consett's Empire Theatre, with several of our authors joining us then and for a meeting for the following day. A similar gathering is held in 2009.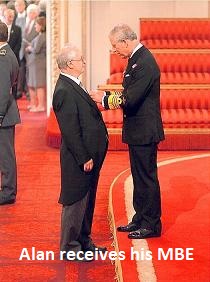 2007: Suzanne Doherty (now Hughes) joins the team.
2008: We publish our first map in Germany, of Gelsenkirchen 1944, with Ellen Stramplat assisting as translator, and with the research.
2010: Alan Godfrey is awarded the MBE.
2011: We complete coverage of England and Wales in our Inch to the Mile series.
2011: We start to issue selected maps in colour, from the OS 1st edition handcoloured maps.
2012: No new titles for 3 months, while Alan has heart surgery.
2014: Last use of the process camera. From this time we use scans.
2015: We commence our monthly email Newsletter.
2016: Publication of our 3,000th map, Portsea 1931.
2018: We've often had heavy snow, but this is the first time we've had to close the office for three days.
2020: We remain open during the pandemic lockdown, often with just one person in the office at a time.

2021: We hold a party to celebrate the 40th Anniversary of our business.
---
This Timeline can only list selected highlights and it is not possible to name all the staff, authors, librarians, archivists and others who have helped us along the way. We are grateful to them all. Do please contact us if you think any of the dates etc are incorrect.
To return to our home page, go to The Index Page.
Alan Godfrey Maps, Prospect Business Park, Leadgate, Consett, Co Durham, DH8 7PW / sales@alangodfreymaps.co.uk / 1 July 2019